I continue to improve the lathe application I've written – it's working really well. Several major improvements recently include a graphical user interface to allow better display of information, stepper control of the X axis, and the ability to cut tapers by controlling the Z and X axis simultaneously.

Yesterday I wanted to cut a non-metric thread (normally I use metric exclusively) – specifically 3/8″ x 16 TPI. I needed a part for an old engineer's clamp I've had kicking around for ages; it was missing one of its two screws. I have very few imperial dies, and not that one.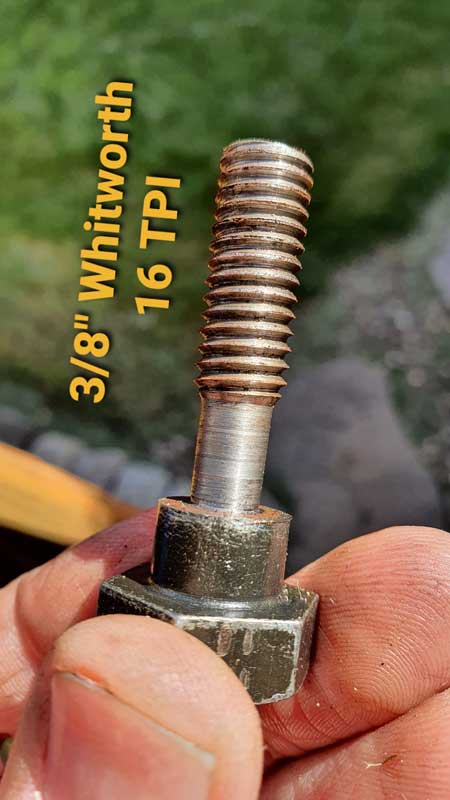 Now I can cut threads programmatically, that's no problem – I just added the thread dimensions to my program, ground up a 55° tool, and started cutting. The test thread (not the finished replacement bolt) is shown above. It fits beautifully!
Update: here's a picture of the finished version, in situ on the old clamp which I've never been able to use owing to the missing screw (the new one's on the left). I guess the next project is cleaning the thing!