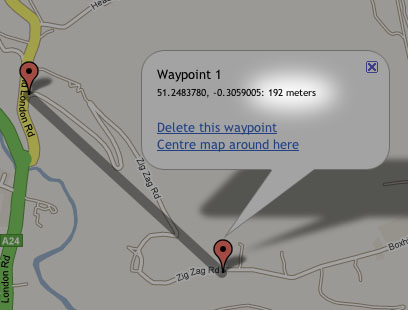 Well, lots of people have asked for it, so I'm looking to add elevation data (i.e. altitude) to the route planner*. I've got it storing the figure for each waypoint in my test version of the application. I'm now wondering what to do with it! At present I'm thinking maybe just have the ability to display a ride profile with total number of meters climbed etc.
If anyone's got any ideas on what they'd like to see implemented regarding this, now's the time to speak up.
*Edit: to clarify, I mean the route planner will determine the elevation of each of your waypoints when you are planning the route, not simply read the data from a route that the GPS unit has recorded.